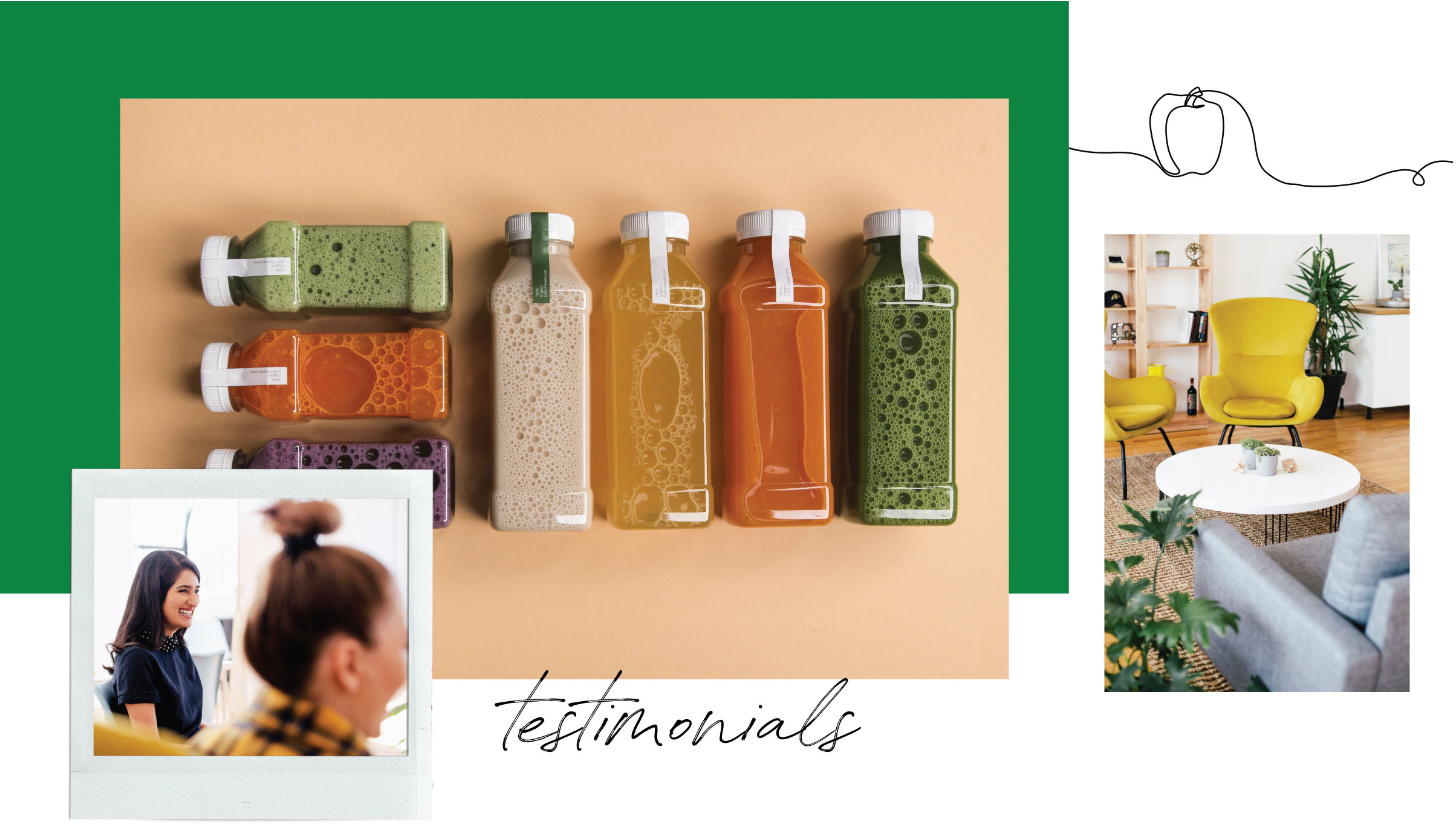 Foodpreneur Advantage
was launched in April 2021.
In the coming months and years, we will be featuring stories from a diverse array of entrepreneurs, people who have pursued their vision with passion and courage.
We hope you find value in the programming offered here, and maybe one day, we can share your story!
While the Foodpreneur Advantage initiative is new, the partners on this collaboration are not. They have been helping entrepreneurs start and grow businesses for many years!
Amazing Bakery
"I would like to thank the London Small Business Centre for putting this Foodpreneur Advantage program in place. It's a very robust program for small businesses. When I started, I checked many websites for information to support my food business but still needed more. When I enrolled in the Foodpreneur Advantage Scale-Up program, the roundtable sessions provided us a lot of knowledge and exposure in the food sector. We had numerous food experts from regulatory to sales and marketing to success stories engage and support our businesses as we strive for growth. That was tremendously helpful. My monthly one-on-one coaching reviews always motivated me and provided me great support when there were issues to manage. I received terrific advice and accessed other experts to support my business and instill the confidence in my as an entrepreneur to grow Amazing Bakery."
Funmi Ogunshote, Owner of Amazing Bakery 
Cafézia Coffee
"I've never been through a business mentorship program before, so I really didn't know what to expect. But I was blown away by the quality of our mentors, the involvement that the Foodpreneur Advantage program had in my own business, the support, and the connections. I highly recommend it to anyone getting started or is at that next level to scale up their food business. You will connect with people who will help you from the stage and beyond. I'm extremely grateful for this opportunity."
Jenna Goodhand, Owner of Cafézia Coffee
Green City Aquaponics
"I believe that you need to learn continuously, and that's the best way to move forward and what the London Small Business Centre and the Foodpreneur Advantage Program provided me is skyrocketing and catalyzing the learnings I needed in the entrepreneurial world. It can be very scary out there and sometimes you don't know what you need to know. Participating in the Foodpreneur Advantage program enabled me to truly understand the necessary requirements in a very short period of time."
Rheece de Veyra, Founder of Green City Aquaponics
Forest City Microgreens 
"The London Small Business Centre has been amazing through the Foodpreneur Advantage program. It has given us the ability to connect with experts in the food industry and with other food business owners. There are an incredible number of resources shared that make the process of starting and growing your business smoother because of their knowledge and expertise. The Foodpreneur Advantage program guides you through the necessary steps and helps you challenges you to analyze and plan the growth of your business appropriately."
Santiago Ramirez, Co-owner of Forest City Microgreens
Joanie's Pastries
"In 2018, Joanie's Pastries started off by participating at butter tart festivals and local markets, showcasing our amazing gluten free butter tarts.  As word spread and the need for delicious gluten free treats became more evident, our need for space and equipment increased. Our brick and mortar space opened in September 2019 and with our ever growing list of products, we now employ 5 staff and continuously add to our menu. Our Maple Bacon Tarts, Carrot Cake and Cinnamon Buns are among some of our best sellers! I would tell businesses just starting out to use the resources around them. All of those first steps have been walked by past entrepreneurs, so ask the questions, seek advice and learn from those around you. Focus on what you are good at and look for those around you who can help fill in the gaps. The London Small Business Enterprise Centre has been a tremendous support to our business. They have helped us apply for grants to help us work more efficiently. They have generally been a great resource and happily answered all the questions I've had."
Joan Hepburn, Owner of Joanie's Pastries Gluten Free Inc.
Wildflowers Farm
"The Elgin/St. Thomas Small Business Enterprise Centre has been an integral part of our business, from launching to expansion, they have been with us every step of the way. After launching our business in 2011, I was able to receive invaluable advice which included but was not limited to: Writing and fine tuning a business plan, creating spreadsheets to best understand our projected income and costs, as well as just having someone to bounce ideas off of. This guidance kept us on track. From there, we had ample help with our marketing, networking, and community building through their resources, connections and events. During the Covid 19 pandemic, we were again able to lean into the business advisors on matters such as website updates, marketing and online assistance to take our business virtually. The expansive skill set within the SBEC team created a diverse support system, and one we are so grateful for. We feel truly lucky to have such fantastic support for small businesses!"
Jane & Chuck Magri, Owners of Wildflowers Farm
The Hot Sauce Co.
"The Hot Sauce Co. is a straight up, premium hot sauce company. We officially broke onto the scene in March 2020 at the Heatwave Hot Sauce Expo, alongside side dozens of established hot sauce companies. Currently our operations have 1 full time employee and two part time contractors who assist with production of the sauces. We're a small batch producer and we make all-natural hot sauces with 3 flavours available year-round and new monthly limited-edition flavours to keep things spicy. The London SBC provided my company with access to industry experts and curated education resources one would otherwise have to search for in the sea of information we call the internet. My advice to new businesses would be to trust the process, and stay hungry for more."
Jesse Long, Founder of The Hot Sauce Co.
Cedar Valley Selections
"Our business was launched in 2015 when my son and co-owner, Ameen Fadel, took his idea through the Student Ventures program, administered by the WindsorEssex Small Business Centre (SBC). The SBC's amazing staff, along with participation in tradeshows, were key to our growth in the industry. Knowing that SBC always had our back was the most reassuring feeling that kept us going. Obstacles? Call SBC. Need to network? Call SBC. Need any business advice, leads or information? Call SBC! We can't thank the staff enough for all of their support. Every entrepreneur who has reached out to us since our beginning has received the same advice: Contact SBC!"
Surria Fadel, Co-owner of Cedar Valley Selections
Seed Confections
"Elgin/St. Thomas SBEC has been vital to not only my business in the beginning but continues to support me toward growth and success. From hosting Starter Company programs, to writing a proper business plan, to connecting me with grants, to including me in events and promotions, my business would not have taken off and wouldn't continue to succeed without their assistance and mentorship."
Genevieve Scarfone, Owner of Seed Confections